After the operation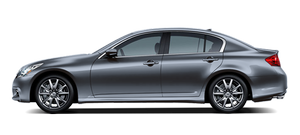 1. Install the engine undercover into position as the following steps.
a. Pull the center of the small plastic clip out.
b. Hold the engine undercover into position.
c. Insert the clip through the undercover into the hole in the frame, then push the center of the clip in to lock the clip in place.
d. Install the other bolts that hold the undercover in place. Be careful not to strip the bolts or over-tighten them.
2. Lower the vehicle carefully to the ground.
3. Dispose of waste oil and filter properly.
WARNING
• Prolonged and repeated contact with used engine oil may cause skin cancer.
• Try to avoid direct skin contact with used oil. If skin contact is made, wash thoroughly with soap or hand cleaner as soon as possible.
• Keep used engine oil out of reach of children.
See also:
Vents
Adjust air flow direction for the driver's and passenger's side vents 1 , center vents 2 , and rear vents 3 by moving the vent slide and/or vent assemblies. Open or close the vents using the d ...
Relative humidity
Corrosion will be accelerated in areas of high relative humidity, especially those areas where the temperatures stay above freezing where atmospheric pollution exists, or where road salt is used. ...
Tachometer
Tachometer The tachometer indicates engine speed in revolutions per minute (RPM). Do not rev the engine into the red zone 1 . CAUTION When engine speed approaches the red zone, shift to a highe ...