E-85 fuel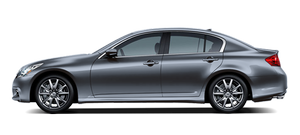 E-85 fuel is a mixture of approximately 85% fuel ethanol and 15% unleaded gasoline. E-85 can only be used in a Flexible Fuel Vehicle (FFV). Do not use E- 85 fuel in your vehicle. U.S. government regulations require fuel ethanol dispensing pumps to be identified by a small, square, orange and black label with the common abbreviation or the appropriate percentage for that region.
See also:
Air pollution
Industrial pollution, the presence of salt in the air in coastal areas, or heavy road salt use will accelerate the corrosion process. Road salt will also accelerate the disintegration of paint surfac ...
Waxing
Regular waxing protects the paint surface and helps retain new vehicle appearance. Polishing is recommended to remove builtup wax residue and to avoid a weathered appearance before reapplying wax. A ...
During a call
During a call There are some options available during a call. Select one of the following displayed on the screen if necessary. • Hang upFinish the call. • Use HandsetTransfer the call to the cel ...