Power inverter switch (if so equipped)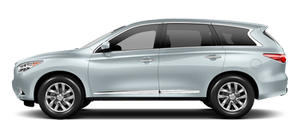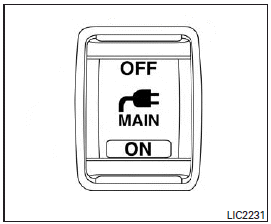 To use the outlets for devices that require 120v power, place your vehicle in the Park (P) position with the ignition in the ON position and push the power inverter switch.
The switch will illuminate when enabled.
CAUTION
● Use power outlets with the engine running to avoid discharging the vehicle battery.
● Do not attempt to use this while driving.
● Do not use double adapters or more than one electrical accessory, doing so could significantly drain the battery of your vehicle.
See also:
Zone variation change procedure
The difference between magnetic north and geographical north is known as variance. In some areas, this difference can sometimes be great enough to cause false compass readings. Follow these instructi ...
iPod® PLAYER OPERATION (if so equipped)
Connecting iPod® Open the console lid and connect the iPod® cable to the USB connector. If compatible, the battery of the iPod® is charged while the connection to the vehicle. Depending on the versi ...
Fuel-filler cap
WARNING • Gasoline is extremely flammable and highly explosive under certain conditions.You could be burned or seriously injured if it is misused or mishandled.Always stop engine and do not smoke or ...