Cargo light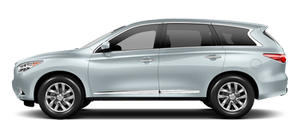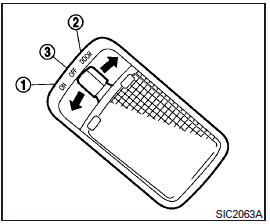 The cargo light on the overhead trim has a threeposition switch. To operate, push the switch to the desired position.
1 ON: The light is illuminated.
2 DOOR: The light illuminates when the liftgate is opened. The light turns off when the liftgate is closed.
3 OFF: The light does not illuminate regardless of liftgate position or lock status.
CAUTION
Do not use for extended periods of time with the engine stopped. This could result in a discharged battery.