Sense and style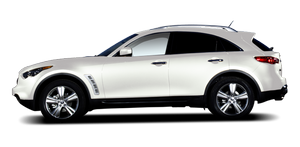 Family Friendly (Not Really, Fair, Great, Excellent): Fair
Fun-Factor (None, Some, Good Times, Groove-On): Groove-On
See also:
Doors
WARNING ► Always have the doors locked while driving. Along with the use of seat belts, this provides greater safety in the event of an accident by helping to prevent persons from bei ...
Glove box
Glove box WARNING Keep glove box lid closed while driving to help prevent injury in an accident or a sudden stop. To open the glove box, pull the handle 1 . To close, push the lid in until the l ...
Readiness for inspection/maintenance (I/M) test
Due to legal requirements in some states and Canadian Provinces, your vehicle may be required to be in what is called the "ready condition" for an Inspection/Maintenance (I/M) test of the emission con ...