Bluetooth settings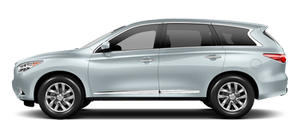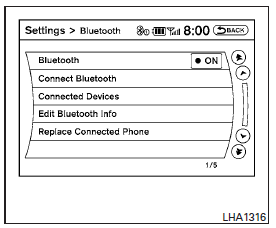 To set up the Bluetooth Hands-Free Phone System to your preferred settings, press the SETTING button on the instrument panel and select the "Bluetooth" key on the display.
Bluetooth:
Turn the Bluetooth system on or off.
Connect Bluetooth:
See "Connecting procedure" in this section for more information about connecting a phone.
Connected Devices:
Display a list of the Bluetooth devices connected to the system.
Edit Bluetooth Info:
Check information about the device name, device address and device PIN.
Replace Connected Phone:
Replace the phone currently connected to the system. This option allows you to keep any voicetags that were recorded using the previous phone.
See also:
Tow mode
The TOW MODE should be used when pulling a heavy trailer or hauling a heavy load. Driving the vehicle in the TOW MODE with no trailer/load or light trailer/light load will not cause any dama ...
Three-way catalyst
The three-way catalyst is an emission control device installed in the exhaust system. Exhaust gases in the three-way catalyst are burned at high temperatures to help reduce pollutants. WARNING • The ...
Servicing climate control
The climate control system in your INFINITI is charged with a refrigerant designed with the environment in mind. This refrigerant will not harm the earth's ozone layer. However, special charging equi ...