Checking engine oil level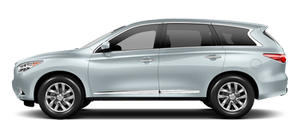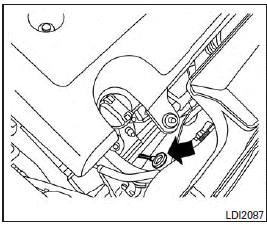 1. Park the vehicle on a level surface and apply the parking brake.
2. Start the engine and let it idle until it reaches operating temperature.
3. Turn off the engine. Wait more than 10 minutes for the oil to drain back into the oil pan.
4. Remove the dipstick and wipe it clean. Reinsert it all the way.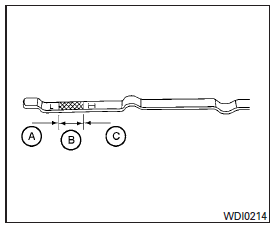 5. Remove the dipstick again and check the oil level. It should be between the H (High) and L (Low) marks B . This is the normal operating oil level range. If the oil level is below the L (Low) mark A , remove the oil filler cap and pour recommended oil through the opening. Do not overfill C .
6. Recheck oil level with the dipstick.
It is normal to add some oil between oil maintenance intervals or during the break-in period, depending on the severity of operating conditions.
CAUTION
Oil level should be checked regularly. Operating the engine with an insufficient amount of oil can damage the engine, and such damage is not covered by warranty.
See also:
Sedan
Exterior front 1. Hood2. Headlight and turn signal— Operation— Bulb replacement3. Windshield wiper and washer— Operation— Maintenance4. Moonroof (if so equipped)5. Power windows6. Recovery hook7. F ...
Dimensions
*1: Sedan/Two-Wheel Drive (2WD)/17-in tire models*2: Sedan/Two-Wheel Drive (2WD)/18-in tire models (FR: 225/50R18, RR:245/45R18)*3: Sedan/Two-Wheel Drive (2WD)/18-in tire models (FR, RR: 225/50R18 ...
Radar maintenance
The two radar sensors for the BSW, BSI and BCI systems are located near the rear bumper. Always keep the area near the radar sensors clean. The radar sensors may be blocked by temporary ambient con ...