Warning systems switch (if so equipped)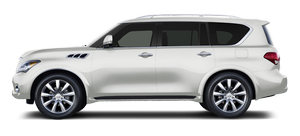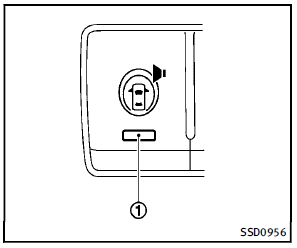 The warning systems switch is used to turn on and off the warning systems (Forward Collision Warning (FCW), Lane Departure Warning (LDW) and Blind Spot Warning (BSW) systems) that are activated using the settings menu on the center display. When the warning systems switch is turned off, the indicator 1 on the switch is off. The indicator will also be off if all of the warning systems are deactivated using the settings menu. The FCW system will sound a warning chime and the vehicle ahead detection indicator light blinks to alert the driver if the vehicle is traveling close to the vehicle ahead. (See "Forward Collision Warning (FCW) system" in the "5. Starting and driving" section.). The LDW system will sound a warning chime and blink the lane departure warning light (orange) to alert the driver if the vehicle is traveling close to either the left or the right of a traveling lane with detectable lane markers. (See "Lane Departure Warning (LDW)/Prevention (LDP) system " in the "5. Starting and driving" section.). The BSW system will turn on the BSW indicator lights, located next to the outside mirrors, if the radar sensors detect a vehicle in the detection zone. If the turn signal is activated in the direction of the detected vehicle, a chime sounds twice and the BSW indicator light will flash. (See "Blind Spot Warning (BSW) system/Blind Spot InterventionTM system" in the "5. Starting and driving" section.)
See also:
Intelligent Brake Assist (IBA) system (if so equipped)
The Intelligent Brake Assist (IBA) system warns the driver by a warning light and chime when there is a risk of a collision with the vehicle ahead in the traveling lane and the driver must tak ...
INFINITI Voice Recognition Standard Mode
The Standard Mode enables control of navigation, phone and vehicle information. With this setting active, commands that are available are always shown on the display and announced by the system. Disp ...
Tire inflation pressure
Check the pressure of the tires (including the spare) often and always prior to long distance trips. The recommended tire pressure specifications are shown on the Tire and Loading Information label un ...