Warning systems switch (if so equipped)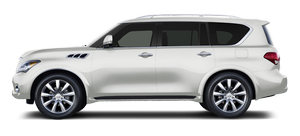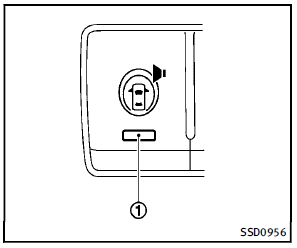 The warning systems switch is used to turn on and off the warning systems (Forward Collision Warning (FCW), Lane Departure Warning (LDW) and Blind Spot Warning (BSW) systems) that are activated using the settings menu on the center display. When the warning systems switch is turned off, the indicator 1 on the switch is off. The indicator will also be off if all of the warning systems are deactivated using the settings menu. The FCW system will sound a warning chime and the vehicle ahead detection indicator light blinks to alert the driver if the vehicle is traveling close to the vehicle ahead. (See "Forward Collision Warning (FCW) system" in the "5. Starting and driving" section.). The LDW system will sound a warning chime and blink the lane departure warning light (orange) to alert the driver if the vehicle is traveling close to either the left or the right of a traveling lane with detectable lane markers. (See "Lane Departure Warning (LDW)/Prevention (LDP) system " in the "5. Starting and driving" section.). The BSW system will turn on the BSW indicator lights, located next to the outside mirrors, if the radar sensors detect a vehicle in the detection zone. If the turn signal is activated in the direction of the detected vehicle, a chime sounds twice and the BSW indicator light will flash. (See "Blind Spot Warning (BSW) system/Blind Spot InterventionTM system" in the "5. Starting and driving" section.)
See also:
Flat towing
Towing your vehicle with all four wheels on the ground is sometimes called flat towing. This method is sometimes used when towing a vehicle behind a recreational vehicle, such as a motor home. CAUTIO ...
Safety Shield
For the 2011-model year M Line, Infiniti's 360-degree "bubble of protection" around the car known as the Safety Shield becomes more complete than ever. New features such as Blind Spot In ...
Engine and powertrain
Infiniti's latest 3.7-litre V6 is a potent, high revving, 24-valve twin cam unit producing 235 kW at 7,000 rpm (320 PS) and an impressive 360 Nm of torque at 5,200 rpm. Constructed from lightwei ...