Warning systems switch (if so equipped)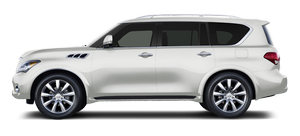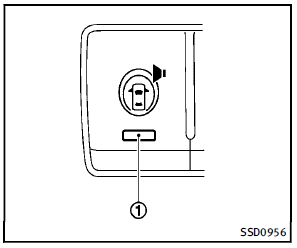 The warning systems switch is used to turn on and off the warning systems (Forward Collision Warning (FCW), Lane Departure Warning (LDW) and Blind Spot Warning (BSW) systems) that are activated using the settings menu on the center display. When the warning systems switch is turned off, the indicator 1 on the switch is off. The indicator will also be off if all of the warning systems are deactivated using the settings menu. The FCW system will sound a warning chime and the vehicle ahead detection indicator light blinks to alert the driver if the vehicle is traveling close to the vehicle ahead. (See "Forward Collision Warning (FCW) system" in the "5. Starting and driving" section.). The LDW system will sound a warning chime and blink the lane departure warning light (orange) to alert the driver if the vehicle is traveling close to either the left or the right of a traveling lane with detectable lane markers. (See "Lane Departure Warning (LDW)/Prevention (LDP) system " in the "5. Starting and driving" section.). The BSW system will turn on the BSW indicator lights, located next to the outside mirrors, if the radar sensors detect a vehicle in the detection zone. If the turn signal is activated in the direction of the detected vehicle, a chime sounds twice and the BSW indicator light will flash. (See "Blind Spot Warning (BSW) system/Blind Spot InterventionTM system" in the "5. Starting and driving" section.)
See also:
Tire labeling
Federal law requires tire manufacturers to place standardized information on the sidewall of all tires. This information identifies and describes the fundamental characteristics of the tir ...
2013 Infiniti JX35 Review
Don't you ever wish car companies would get with the program and hire a real expert? Not some stuffy pinstriped suit but rather a parent, like yourself, who has the same automotive needs, wants an ...
Mechanical key
The Intelligent Key contains the mechanical key, which can be used in case of a discharged battery. To remove the mechanical key, release the lock knob on the back of the Intelligent Key. To i ...