Power outlet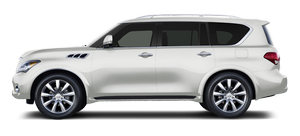 CAUTION
► Use power outlet with the engine running to avoid discharging the vehicle battery.
► Avoid using power outlet when the air conditioner, headlights or rear window defroster is on.
► Before inserting or disconnecting a plug, be sure the electrical accessory being used is turned OFF.
► When not in use, be sure to close the cap. Do not allow water or any liquid to contact the outlet.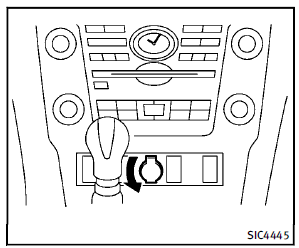 Instrument panel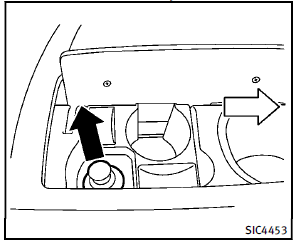 Center console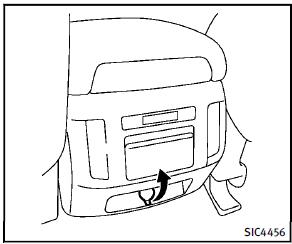 Back side of front console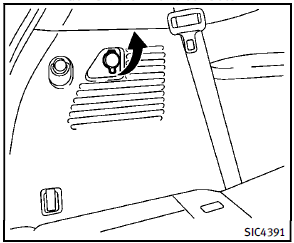 Luggage room
Type A
The power outlet is used for powering electrical accessories such as cellular telephones.

CAUTION
► The outlet and plug may be hot during or immediately after use.
► Do not use with accessories that exceed a combined power draw of 12 volts, 120W (10A) for all the power outlets. Do not use double adapters or more than one electrical accessory.
► This power outlet is not designed for use with a cigarette lighter unit.
► Push the plug in as far as it will go. If good contact is not made, the plug may overheat or the internal temperature fuse may blow.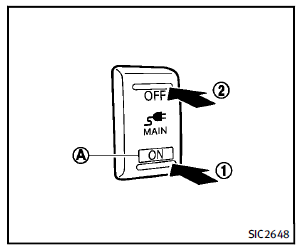 Main switch
Type B (if so equipped)
The power outlet (plug type) is located on the back side of the front console. It can operate when the ignition switch in the ON position and the main switch (located in the console box) is ON. The specification of this power outlet is for use of a 120 volt, 150W (1.25A) power draw. To turn on or off the power supply to the outlet, push the ON 1 or OFF 2 side of the main switch. When the switch is turned to the ON position, the indicator light A will illuminate.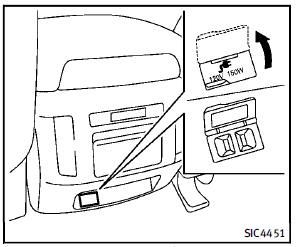 Power outlet
Pull up the cover and plug in. After using the power outlet, be sure to turn off the main switch.

CAUTION
► Do not use with accessories that exceed a 120 volt, 150W (1.25A) power draw.
► Use this power outlet with the engine running. (If the engine is stopped, this could result in a discharged battery.)
See also:
Pregnant women
INFINITI recommends that pregnant women use seat belts. The seat belt should be worn snug, and always position the lap belt as low as possible around the hips, not the waist. Place the shoulder belt o ...
Sedan
Exterior rear 1. High-mounted stop light (Bulb replacement)2. Rear window defroster3. Rear combination light (Bulb replacement)4. Satellite antenna5. Fuel-filler door— Operation— Fuel recommendatio ...
Shift lock release
Shift lock release If the battery charge is low or discharged, the selector lever may not be moved from the P (Park) position even with the brake pedal depressed and the selector lever button pushe ...