Intelligent Key operating range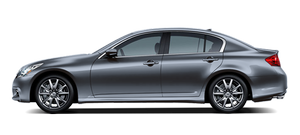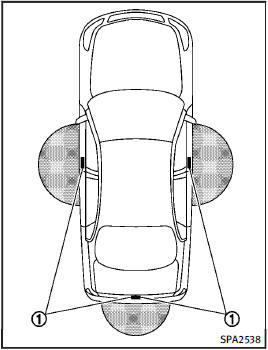 Intelligent Key operating range
The Intelligent Key functions can only be used when the Intelligent Key is within the specified operating range from the request switch 1 .
When the Intelligent Key battery is discharged or strong radio waves are present near the operating location, the Intelligent Key system's operating range becomes narrower, and the Intelligent Key may not function properly.
The operating range is within 31.50 in (80 cm) from each request switch 1 .
If the Intelligent Key is too close to the door glass, handle or rear bumper the request switches may not function.
When the Intelligent Key is within the operating range, it is possible for anyone who does not carry the Intelligent Key to push the request switch to lock/unlock the doors and open the trunk lid.
See also:
Locking with inside lock knob
To lock the door individually, move the inside lock knob to the lock position 1 . To unlock, move the inside lock knob to the unlock position 2 . Be sure not to leave the Intelligent Key in ...
Tire dressings
INFINITI does not recommend the use of tire dressings. Tire manufacturers apply a coating to the tires to help reduce discoloration of the rubber. If a tire dressing is applied to the tires, it may ...
Maintenance requirements
Your INFINITI has been designed to have minimum maintenance requirements with long service intervals to save you both time and money. However, some day-to-day and regular maintenance is essential t ...