Voice adaptation mode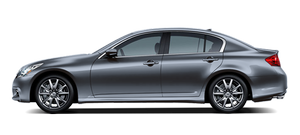 The Voice Adaptation mode allows up to two users with different dialects to train the system to improve recognition accuracy.
By repeating a number of commands, the users can create a voice model of their own voice that is stored in the system. The system is capable of storing a different voice adaptation model for each connected phone.
Training procedure
1. Position the vehicle in a reasonably quiet outdoor location.
2. Sit in the driver's seat with the engine running, the parking brake on, and the transmission in Park.
3. Press the

button.
4. Speak: "Help". The system acknowledges the command and announces the next set of available commands.
5. Speak: "Voice Adaptation". The system acknowledges the command and displays the voice adaptation mode screen.
6. Voice memory A or memory B is selected automatically. If both memory locations are already in use, the system will prompt you to overwrite one.
Follow the instructions provided by the system.
7. When preparation is complete and you are ready to begin, press the button.
8. The voice adaptation mode will be explained. Follow the instructions provided by the system.
9. When training is finished, the system will tell you an adequate number of phrases have been recorded.
10.The system will ask you to say your name. Follow the instructions to register your name.
11.The system will announce that voice adaptation has been completed and the system is ready.
The voice adaptation mode will stop if: . The

button is pressed in voice adaptation mode.
• The vehicle is driven during voice adaptation mode.
• The ignition switch is turned to the OFF or LOCK position.
See also:
Automatic cancellation
A chime sounds under the following conditions and the control is automatically canceled. • When the vehicle speed falls below approximately 20 MPH (32 km/h)• When the selector lever is not in the D ( ...
Jump starting
To start your engine with a booster battery, the instructions and precautions below must be followed. WARNING ● If done incorrectly, jump starting can lead to a battery explosion, resultin ...
2013 Infiniti JX35 Review
Don't you ever wish car companies would get with the program and hire a real expert? Not some stuffy pinstriped suit but rather a parent, like yourself, who has the same automotive needs, wants an ...