Warning systems switch (if so equipped)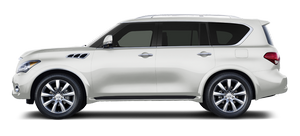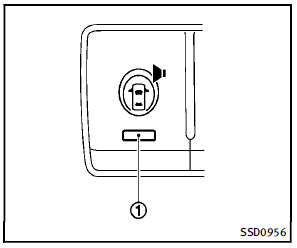 The warning systems switch is used to turn on and off the warning systems (Forward Collision Warning (FCW), Lane Departure Warning (LDW) and Blind Spot Warning (BSW) systems) that are activated using the settings menu on the center display. When the warning systems switch is turned off, the indicator 1 on the switch is off. The indicator will also be off if all of the warning systems are deactivated using the settings menu. The FCW system will sound a warning chime and the vehicle ahead detection indicator light blinks to alert the driver if the vehicle is traveling close to the vehicle ahead. (See "Forward Collision Warning (FCW) system" in the "5. Starting and driving" section.). The LDW system will sound a warning chime and blink the lane departure warning light (orange) to alert the driver if the vehicle is traveling close to either the left or the right of a traveling lane with detectable lane markers. (See "Lane Departure Warning (LDW)/Prevention (LDP) system " in the "5. Starting and driving" section.). The BSW system will turn on the BSW indicator lights, located next to the outside mirrors, if the radar sensors detect a vehicle in the detection zone. If the turn signal is activated in the direction of the detected vehicle, a chime sounds twice and the BSW indicator light will flash. (See "Blind Spot Warning (BSW) system/Blind Spot InterventionTM system" in the "5. Starting and driving" section.)
See also:
Programming trouble-diagnosis
If HomeLink® does not quickly learn the hand-held transmitter information: ► replace the hand-held transmitter batteries with new batteries. ► position the hand-held transmitter wi ...
Automatic operation
Cooling and/or dehumidified heating (AUTO): This mode may be used all year round. The system works automatically to control the inside temperature, air flow distribution and fan speed after the prefe ...
Replacing
Replace the wiper blades if they are worn. 1. Lift the wiper arm away from the windshield. 2 Push the release tab, then move the wiper blade down the wiper arm to remove. 3 Remove the wiper ...