Power outlet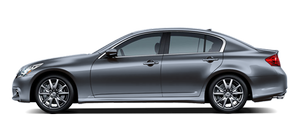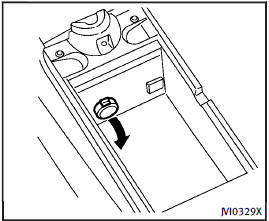 Automatic transmission models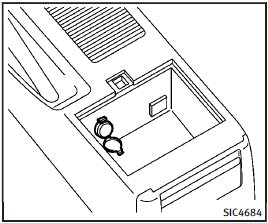 Manual transmission models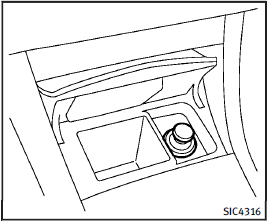 Automatic transmission models
The power outlet is located in the center console and storage box (if so equipped).
CAUTION
Х The outlet and plug may be hot during or immediately after use.
Х Do not use with accessories that exceed a 12 volt, 120W (10A) power draw. Do not use double adapters or more than one electrical accessory.
Х Use power outlet with the engine running to avoid discharging the vehicle battery.
Х Avoid using power outlet when the air conditioner, headlights or rear window defroster is on.
Х This power outlet is not designed for use with a cigarette lighter unit.
Х Push the plug in as far as it will go. If good contact is not made, the plug may overheat or the internal temperature fuse may blow.
Х Before inserting or disconnecting a plug, be sure the electrical accessory being used is turned OFF.
Х When not in use, be sure to close the cap. Do not allow water to contact the outlet.
See also:
Intelligent Key
Your vehicle can only be driven with the Intelligent Keys which are registered to your vehicleТs Intelligent Key system components and INFINITI Vehicle Immobilizer System components. As many a ...
Freeing a frozen door lock
To prevent a door lock from freezing, apply deicer through the key hole. If the lock becomes frozen, heat the key before inserting it into the key hole, or use the INFINITI Intelligent Key. ...
Zone variation change procedure
The difference between magnetic north and geographical north is known as variance. In some areas, this difference can sometimes be great enough to cause false compass readings. Follow these instructi ...