How to change the set distance to the vehicle ahead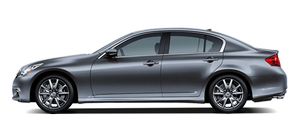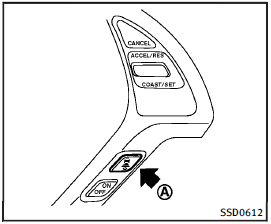 How to change the set distance to the vehicle ahead
The distance to the vehicle ahead can be selected at any time depending on the traffic conditions.
Each time the DISTANCE switch A is pushed, the set distance will change to long, middle, short and back to long again in that sequence.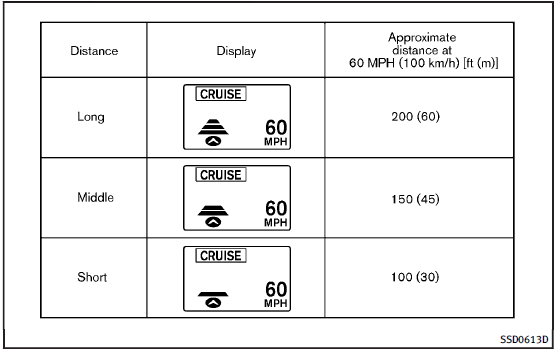 • The distance to the vehicle ahead will change according to the vehicle speed.
The higher the vehicle speed, the longer the distance.
• If the engine is stopped, the set distance becomes "long". (Each time the engine is started, the initial setting becomes "long".)
See also:
Receiving a call
Receiving a call When you hear a phone ring, the display will change to the incoming call mode. To receive a call, perform one of the following procedures listed below. 1. Select the "Answer" key. ...
Wheels and tires
...
Sensor maintenance
The sensor for the ICC system A is located below the front bumper. To keep the ICC system operating properly, be sure to observe the following: ● Always keep the sensor clean. Wipe with ...