Voice adaptation mode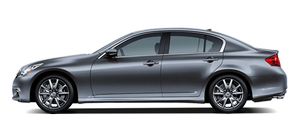 The Voice Adaptation mode allows up to two users with different dialects to train the system to improve recognition accuracy.
By repeating a number of commands, the users can create a voice model of their own voice that is stored in the system. The system is capable of storing a different voice adaptation model for each connected phone.
Training procedure
1. Position the vehicle in a reasonably quiet outdoor location.
2. Sit in the driver's seat with the engine running, the parking brake on, and the transmission in Park.
3. Press the

button.
4. Speak: "Help". The system acknowledges the command and announces the next set of available commands.
5. Speak: "Voice Adaptation". The system acknowledges the command and displays the voice adaptation mode screen.
6. Voice memory A or memory B is selected automatically. If both memory locations are already in use, the system will prompt you to overwrite one.
Follow the instructions provided by the system.
7. When preparation is complete and you are ready to begin, press the button.
8. The voice adaptation mode will be explained. Follow the instructions provided by the system.
9. When training is finished, the system will tell you an adequate number of phrases have been recorded.
10.The system will ask you to say your name. Follow the instructions to register your name.
11.The system will announce that voice adaptation has been completed and the system is ready.
The voice adaptation mode will stop if: . The

button is pressed in voice adaptation mode.
• The vehicle is driven during voice adaptation mode.
• The ignition switch is turned to the OFF or LOCK position.
See also:
Compressed Audio Files (MP3/WMA/AAC)
Explanation of terms: • MP3 — MP3 is short for Moving Pictures Experts Group Audio Layer 3. MP3 is the most well known compressed digital audio file format. This format allows for near "CD quality" s ...
Front
To open the ashtray lid, push the lid down and release it 1 . To empty the ashtray, pull out 2 . The cigarette lighter operates when the ignition switch is in the ON position. Push the lighter in a ...
Active trace control (if so equipped)
This system senses driving based on the driver's steering and acceleration/braking patterns, and controls brake pressure at individual wheels to help smooth vehicle response. When the VDC OFF switc ...