How to change the set distance to the vehicle ahead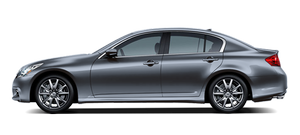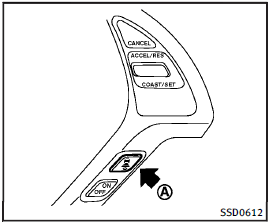 How to change the set distance to the vehicle ahead
The distance to the vehicle ahead can be selected at any time depending on the traffic conditions.
Each time the DISTANCE switch A is pushed, the set distance will change to long, middle, short and back to long again in that sequence.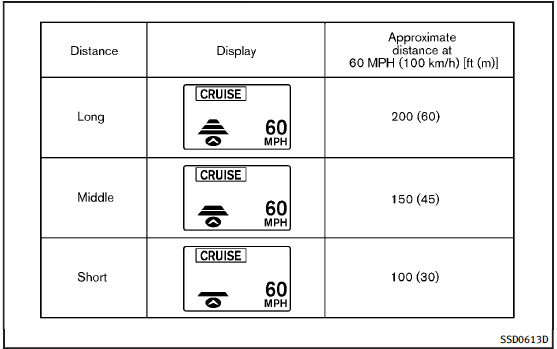 • The distance to the vehicle ahead will change according to the vehicle speed.
The higher the vehicle speed, the longer the distance.
• If the engine is stopped, the set distance becomes "long". (Each time the engine is started, the initial setting becomes "long".)
See also:
Air conditioner system refrigerant and oil recommendations
The air conditioner system in your INFINITI vehicle must be charged with the refrigerant HFC-134a (R-134a) and the oil, NISSAN A/C system oil DH-PS or the exact equivalents. CAUTION The use of any ...
Vehicle Security System
The vehicle security system provides visual and audio alarm signals if someone opens the doors, hood, or trunk lid when the system is armed. It is not, however, a motion detection type system that act ...
Traction AA, A, B and C
The traction grades, from highest to lowest, are AA, A, B and C. Those grades represent the tire's ability to stop on wet pavement as measured under controlled conditions on specified government test ...