How to change the set distance to the vehicle ahead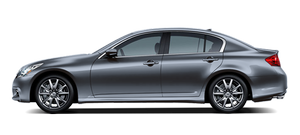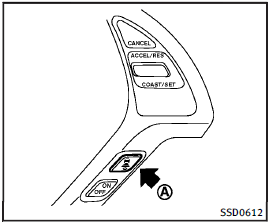 How to change the set distance to the vehicle ahead
The distance to the vehicle ahead can be selected at any time depending on the traffic conditions.
Each time the DISTANCE switch A is pushed, the set distance will change to long, middle, short and back to long again in that sequence.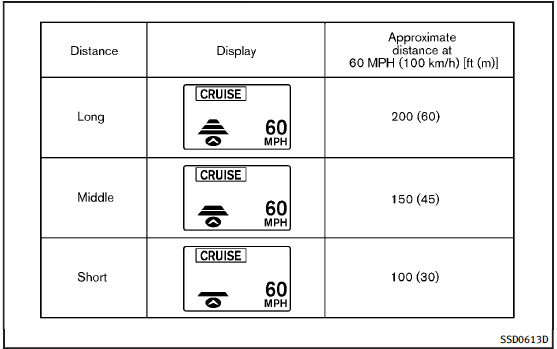 • The distance to the vehicle ahead will change according to the vehicle speed.
The higher the vehicle speed, the longer the distance.
• If the engine is stopped, the set distance becomes "long". (Each time the engine is started, the initial setting becomes "long".)
See also:
Programming trouble-diagnosis
If HomeLink® does not quickly learn the hand-held transmitter information: . replace the hand-held transmitter batteries with new batteries. • position the hand-held transmitter with its battery area ...
Another vehicle approaching frombehind
The Blind spot warning indicator light illuminates if a vehicle enters the detection zone from behind in an adjacent lane. However, if the overtaking vehicle is traveling much faster than your ve ...
Emergency engine shut off
To shut off the engine in an emergency situation while driving, perform the following procedure: . Rapidly push the push-button ignition switch 3 consecutive times in less than 1.5 seconds, or . Push ...