Air pollution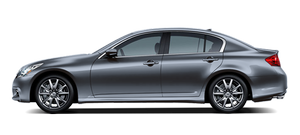 Industrial pollution, the presence of salt in the air in coastal areas, or heavy road salt use will accelerate the corrosion process.
Road salt will also accelerate the disintegration of paint surfaces.
See also:
Precautions on seat belt usage
If you are wearing your seat belt properly adjusted and you are sitting upright and well back in your seat with both feet on the floor, your chances of being injured or killed in an accident and/or ...
Vehicle phonebook
This vehicle has two phonebooks available for hands-free use. Depending on the phone, the system may automatically download the entire cell phone's phonebook into the "Handset Phonebook". For the deta ...
Engine protection mode
The engine has an engine protection mode to reduce the chance of damage if the coolant temperature becomes too high (for example, when climbing steep grades in high temperature with heavy load ...