Air pollution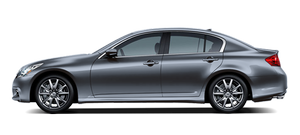 Industrial pollution, the presence of salt in the air in coastal areas, or heavy road salt use will accelerate the corrosion process.
Road salt will also accelerate the disintegration of paint surfaces.
See also:
In the Market
The main problem here is a good one for Infiniti: In regular form, the refined G37 coupe is already incredibly capable and exciting, which sets the bar pretty high for the IPL. Why pay a hefty pri ...
Cleaning
If your windshield is not clear after using the windshield washer or if a wiper blade chatters when running, wax or other material may be on the blade or windshield. Clean the outside of the windsh ...
Rear window wiper and washer switch
WARNING In freezing temperatures the washer solution may freeze on the rear window glass and obscure your vision. Warm the rear window with the defroster before you wash the rear window. C ...