Battery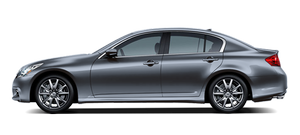 Х Keep the battery surface clean and dry.
Clean the battery with a solution of baking soda and water.
Х Make certain the terminal connections are clean and securely tightened.
Х If the vehicle is not to be used for 30 days or longer, disconnect the negative (−) battery terminal cable to prevent discharging it.