Vehicle identification number (chassis number)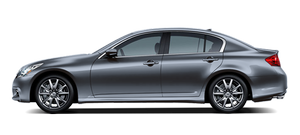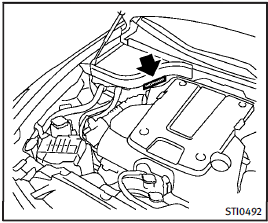 Vehicle identification number (chassis number)
The number is stamped as shown in the engine compartment.
See also:
Headlights
Replacing Xenon headlight bulb: WARNING HIGH VOLTAGEWhen xenon headlights are on, they produce a high voltage. To prevent an electric shock, never attempt to modify or disassemble.Always have your ...
Standard and optional equipment
Infiniti G37 Coupé has a full complement of user friendly - and above all, useful - standard equipment, plus options for those who want to make even more of a statement. Standard features ...
Parking brake break-in
Break in the parking brake shoes whenever the stopping effect of the parking brake is weakened or whenever the parking brake shoes and/or drums/rotors are replaced, in order to assure the best braking ...