F.M.V.S.S./C.M.V.S.S. certification label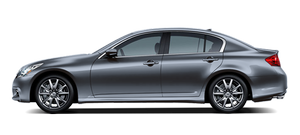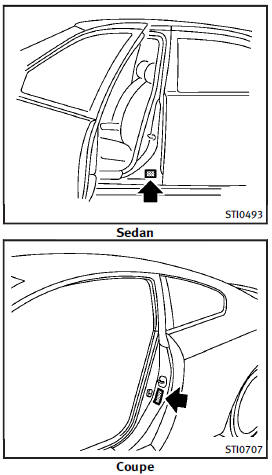 F.M.V.S.S./C.M.V.S.S. certification label
The Federal/Canadian Motor Vehicle Safety Standards (F.M.V.S.S./C.M.V.S.S.) certification label is affixed as shown. This label contains valuable vehicle information, such as: Gross Vehicle Weight Ratings (GVWR), Gross Axle Weight Rating (GAWR), month and year of manufacture, Vehicle Identification Number (VIN), etc. Review it carefully.
See also:
All-Wheel Drive (AWD) driving safety precautions
WARNING Х Do not drive beyond the performance capability of the tires, even with AWD engaged. Accelerating quickly, sharp steering maneuvers or sudden braking may cause loss of control.Х Always use t ...
Rapid air pressure loss
Rapid air pressure loss or a Уblow-outФ can occur if the tire is punctured or is damaged due to hitting a curb or pothole. Rapid air pressure loss can also be caused by driving on under-inflated tires ...
Inside the vehicle
The maintenance items listed here should be checked on a regular basis, such as when performing periodic maintenance, cleaning the vehicle, etc. Accelerator pedal: Check the pedal for smooth operatio ...