How to park with predicted course lines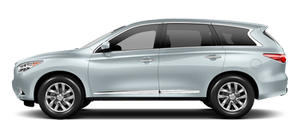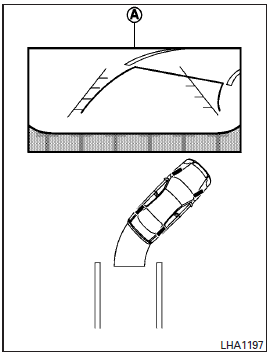 1. Visually check that the parking space is safe before parking your vehicle.
2. The rear view of the vehicle is displayed on the screen A when the shift selector is moved to the R (Reverse) position.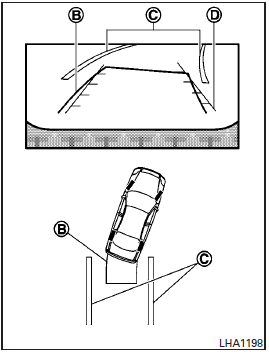 3. Slowly back up the vehicle adjusting the steering wheel so that the predicted course lines B enter the parking space C .
4. When the back of the vehicle enter the parking space C , maneuver the steering wheel to make the vehicle width guide lines D parallel to the parking spaces C .
5. When the vehicle is parked in the space completely, move the shift selector to the P (Park) position and apply the parking brake.
See also:
Giving voice commands
Giving voice commands 1. Push the TALK switch located on the steering wheel. 2. A list of commands appears on the screen, and the system announces, "Would you like to access Phone, Navigation, ...
Locking with power door lock switch
To lock all the doors without a key, push the door lock switch (driver's or front passenger's side) to the lock position 1 . When locking the door this way, be certain not to leave the key inside th ...
Headlights
Replacing Fog may temporarily form inside the lens of the exterior lights in the rain or in a car wash. A temperature difference between the inside and the outside of the lens causes the fog. ...