Roadside assistance program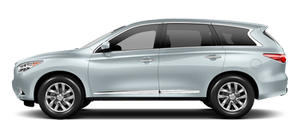 In the event of a roadside emergency, Roadside Assistance Service is available to you. Please refer to your Warranty Information Booklet (U.S.) or the Warranty & Roadside Assistance Information Booklet (Canada) for details.
See also:
Zone variation change procedure
The difference between magnetic north and geographical north is known as variance. In some areas, this difference can sometimes be great enough to cause false compass readings. Follow these instructi ...
Forward Collision Warning (FCW) system (if so equipped)
The Forward Collision Warning (FCW) system will warn the driver by a warning light and chime when your vehicle is getting close to the vehicle ahead in the traveling lane. The FCW system will funct ...
Seat belt extenders
If, because of body size or driving position, it is not possible to properly fit the lapshoulder belt and fasten it, an extender that is compatible with the installed seat belts is available that can ...