Checking engine oil level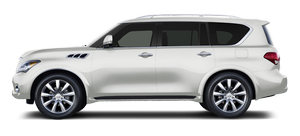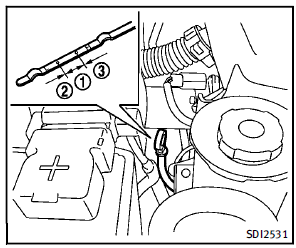 1. Park the vehicle on a level surface and apply the parking brake. 2. Run the engine until it reaches operating temperature. 3. Turn off the engine. Wait more than 15 minutes for the oil to drain back into the oil pan. 4. Remove the dipstick and wipe it clean. Reinsert it all the way. 5. Remove the dipstick again and check the oil level. It should be within the range 1 . If the oil level is below 2 , remove the oil filler cap and pour recommended oil through the opening. Do not overfill 3 . 6. Recheck oil level with the dipstick. It is normal to add some oil between oil maintenance intervals or during the breakin period, depending on the severity of operating conditions.

CAUTION
Oil level should be checked regularly. Operating the engine with an insufficient amount of oil can damage the engine, and such damage is not covered by warranty.
See also:
Handset phonebook
Many phones will support an automatic download of the cellular phone's phonebook. Since this method allows for up to 1000 numbers to be stored and entries are automatically assigned voice tags by the ...
Storage box (if so equipped)
Storage box (if so equipped) To open, push the storage box lid 1 as illustrated. Do not place valuable items in the storage box. Do not use the storage box as an ashtray. ...
Precautions on seat belt usage
If you are wearing your seat belt properly adjusted, and you are sitting upright and well back in your seat with both feet on the floor, your chances of being injured or killed in an accident ...