Checking engine oil level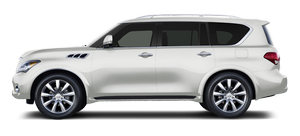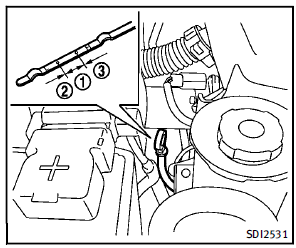 1. Park the vehicle on a level surface and apply the parking brake. 2. Run the engine until it reaches operating temperature. 3. Turn off the engine. Wait more than 15 minutes for the oil to drain back into the oil pan. 4. Remove the dipstick and wipe it clean. Reinsert it all the way. 5. Remove the dipstick again and check the oil level. It should be within the range 1 . If the oil level is below 2 , remove the oil filler cap and pour recommended oil through the opening. Do not overfill 3 . 6. Recheck oil level with the dipstick. It is normal to add some oil between oil maintenance intervals or during the breakin period, depending on the severity of operating conditions.

CAUTION
Oil level should be checked regularly. Operating the engine with an insufficient amount of oil can damage the engine, and such damage is not covered by warranty.
See also:
Moonroof
The moonroof is made from a suede material. Clean the moonroof material as follows: CAUTION To help prevent damaging the moonroof while cleaning: ● Do not rub the material with a cloth ...
Manual operation
The manual mode can be used to control the heater and air conditioner to your desired settings. To turn off the heater and air conditioner, push the "OFF" button. Fan speed control: Push the fan sp ...
Maintenance requirement
Your new INFINITI has been designed to have minimum maintenance requirements with long service intervals to save you both time and money. However, some day-today and regular maintenance is ess ...