Fuel Economy information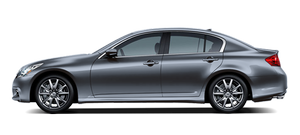 The approximate distance to empty, average fuel economy and current fuel economy will be displayed for reference.
To reset the average fuel economy (Avg Fuel Econ), select the "Reset Fuel Eco" or "Reset" key.
If the "Fuel Eco History" or "View" key is selected, the average fuel consumption history will be displayed in graph form along with the average for the previous Reset-to-Reset period.
The unit can be converted between "US" and "Metric". (See "How to use SETTING button".) The fuel economy information may differ from the information displayed on the vehicle information display. This is due to the timing difference in updating the information and does not indicate a malfunction.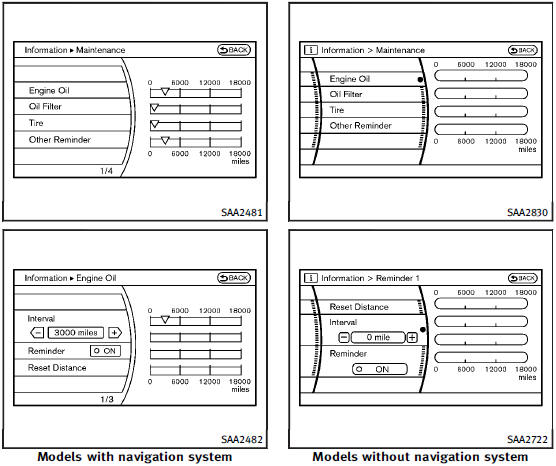 See also:
Programming trouble-diagnosis
If HomeLink® does not quickly learn the hand-held transmitter information: ► replace the hand-held transmitter batteries with new batteries. ► position the hand-held transmitter wi ...
Rapid air pressure loss
Rapid air pressure loss or a "blow-out" can occur if the tire is punctured or is damaged due to hitting a curb or pothole. Rapid air pressure loss can also be caused by driving on under-inflat ...
Installing the spare tire
Installing the spare tire The T-type spare tire is designed for emergency use. (See specific instructions under the heading "Wheels and tires".) 1. Clean any mud or dirt from the surface between t ...