Fuel Economy information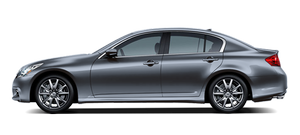 The approximate distance to empty, average fuel economy and current fuel economy will be displayed for reference.
To reset the average fuel economy (Avg Fuel Econ), select the "Reset Fuel Eco" or "Reset" key.
If the "Fuel Eco History" or "View" key is selected, the average fuel consumption history will be displayed in graph form along with the average for the previous Reset-to-Reset period.
The unit can be converted between "US" and "Metric". (See "How to use SETTING button".) The fuel economy information may differ from the information displayed on the vehicle information display. This is due to the timing difference in updating the information and does not indicate a malfunction.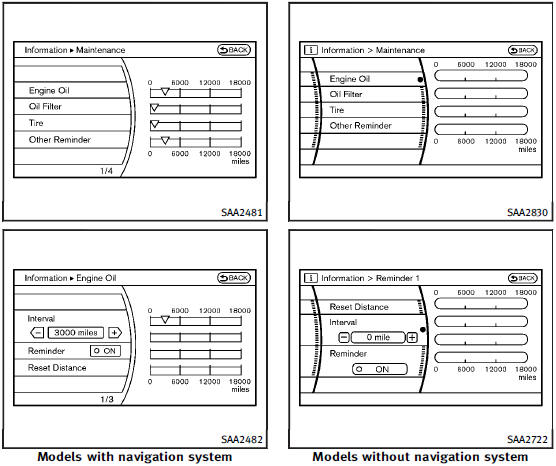 See also:
Operating tips
● When the shift selector is shifted to the R (Reverse) position, the display screen automatically changes to the RearView Monitor mode. However, the radio can be heard. ● When the view ...
Precautions
Start the engine when using the DVD entertainment system. Movies will not be shown on the front display while the vehicle is in any drive position to reduce driver distraction. Audio is available whe ...
Small children
Children that are over 1 year old and weigh at least 20 lbs (9 kg) should remain in a rear-facing child restraint as long as possible up to the height or weight limit of the child restraint. Children ...