Fuel Economy information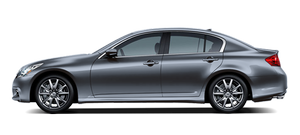 The approximate distance to empty, average fuel economy and current fuel economy will be displayed for reference.
To reset the average fuel economy (Avg Fuel Econ), select the "Reset Fuel Eco" or "Reset" key.
If the "Fuel Eco History" or "View" key is selected, the average fuel consumption history will be displayed in graph form along with the average for the previous Reset-to-Reset period.
The unit can be converted between "US" and "Metric". (See "How to use SETTING button".) The fuel economy information may differ from the information displayed on the vehicle information display. This is due to the timing difference in updating the information and does not indicate a malfunction.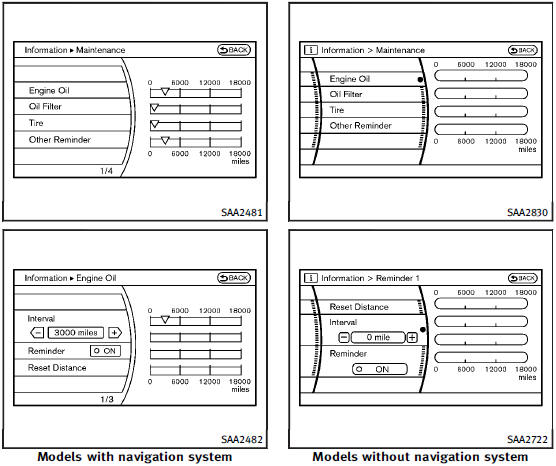 See also:
How Does It Drive?
The IPL's 18 extra hp give it only the slimmest straight-line edge, with the car posting a 0-to-60-mph time of 5.4 seconds, actually 0.1 second behind the best time we've seen from a G37S coupe. B ...
Floor mats
WARNING To avoid potential pedal interference that may result in a collision or injury: ► NEVER place a floor mat on top of another floor mat in the driver front position. ► U ...
Washing
Wash dirt off with a wet sponge and plenty of water. Clean the vehicle thoroughly using a mild soap, a special vehicle soap or general purpose dishwashing liquid mixed with clean, lukewarm (never hot) ...