Backing up on a steep downhill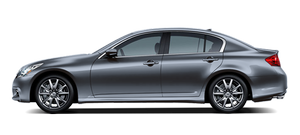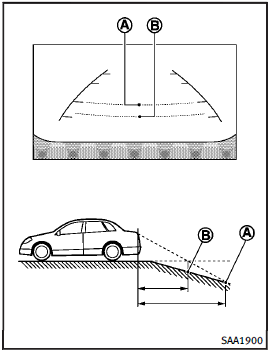 Backing up on a steep downhill
When backing up the vehicle down a hill, the distance guide lines and the vehicle width guide lines are shown further than the actual distance. For example, the display shows 3 ft (1 m) to the place A , but the actual 3 ft (1 m) distance on the hill is the place B . Note that any object on the hill is closer than it appears on the monitor.
See also:
Dot matrix liquid crystal display
The dot matrix liquid crystal display appears in the vehicle information display 1 located between the speedometer and odometer, and shows the indicators for the driving systems, Intelligent ...
AM radio reception
AM signals, because of their low frequency, can bend around objects and skip along the ground. In addition, the signals can be bounced off the ionosphere and bent back to earth. Because of these ch ...
Self-test feature
The ABS includes electronic sensors, electric pumps, hydraulic solenoids and a computer. The computer has a built-in diagnostic feature that tests the system each time you start the engine and move th ...