Pregnant women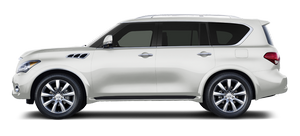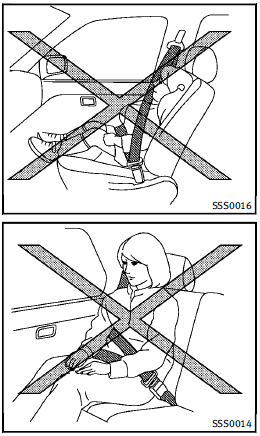 INFINITI recommends that pregnant women use seat belts. The seat belt should be worn snug, and always position the lap belt as low as possible around the hips, not the waist, and place the shoulder belt over your shoulder and across your chest. Never run the lap/shoulder belt over your abdominal area. Contact your doctor for specific recommendations.
See also:
Safety
When I first picked up the test car, it beeped at me several times while I was driving on the highway. It took me a minute to figure out that it was beeping every time I drifted into another lane. ...
Safety note
WARNING Х Do not disassemble or modify this system. If you do, it may result in accidents, fire, or electric shock.Х Do not use this system if you notice any abnormality, such as a frozen screen or l ...
2011 Infiniti QX56 Review
Whenever I said anything good about the 2011 Infiniti QX56 to curious onlookers, their universal comeback was, "But it's so ugly." The 2011 Infiniti QX56's luxurious interior, composed r ...