Push starting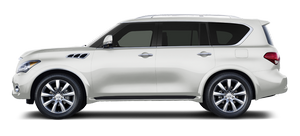 Do not attempt to start the engine by pushing.

CAUTION
► Automatic transmission models cannot be push-started or tow-started. Attempting to do so may cause transmission damage.
► Three way catalyst equipped models should not be started by pushing since the three way catalyst may be damaged.
► Never try to start the vehicle by towing it; when the engine starts, the forward surge could cause the vehicle to collide with the tow vehicle.
If needed, Roadside Assistance is available. Please see your Warranty Information Booklet or Roadside Assistance I.D. Card for the toll-free number to call (U.S.) or Warranty & Roadside Assistance Information Booklet (Canada).