SNOW mode switch (if so equipped)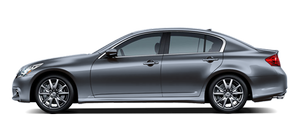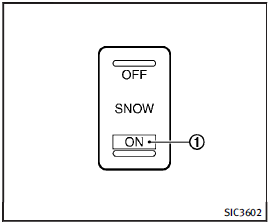 SNOW mode switch (if so equipped)
For driving or starting the vehicle on snowy roads or slippery areas, turn on the SNOW mode switch. The indicator light 1 on the switch will illuminate. When the SNOW mode is activated, engine output is controlled to avoid wheel spin.
See also:
Zone variation change procedure
The difference between magnetic north and geographical north is known as variance. In some areas, this difference can sometimes be great enough to cause false compass readings. Follow these instructi ...
Vehicle-to-vehicle distance control mode operation
Always pay attention to the operation of the vehicle and be ready to manually control the proper following distance. The vehicle-to-vehicle distance control mode of the Intelligent Cruise Co ...
ESP with Dynamic Cornering Enhancement
The Infiniti M Line benefits from Infiniti's latest electronic stability program which optimizes control of braking and engine torque on individual wheels to achieve smoother and more stable corne ...