Intelligent Key operating range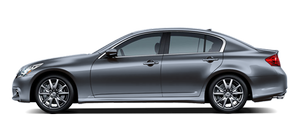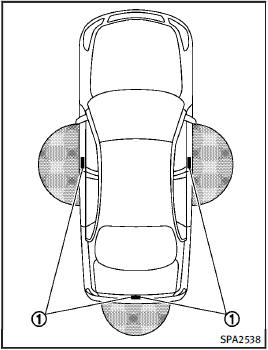 Intelligent Key operating range
The Intelligent Key functions can only be used when the Intelligent Key is within the specified operating range from the request switch 1 .
When the Intelligent Key battery is discharged or strong radio waves are present near the operating location, the Intelligent Key system's operating range becomes narrower, and the Intelligent Key may not function properly.
The operating range is within 31.50 in (80 cm) from each request switch 1 .
If the Intelligent Key is too close to the door glass, handle or rear bumper the request switches may not function.
When the Intelligent Key is within the operating range, it is possible for anyone who does not carry the Intelligent Key to push the request switch to lock/unlock the doors and open the trunk lid.
See also:
Off-road recovery
If the right side or left side wheels unintentionally leave the road surface, maintain control of the vehicle by following the procedure below. Please note that this procedure is only a genera ...
Vehicle phonebook
This vehicle has two phonebooks available for hands-free use. Depending on the phone, the system may automatically download the entire cell phone's phonebook into the "Handset Phonebook". For the deta ...
Special winter equipment
It is recommended that the following items be carried in the vehicle during winter: . A scraper and stiff-bristled brush to remove ice and snow from the windows and wiper blades. • A sturdy, flat boa ...