Intelligent Key operating range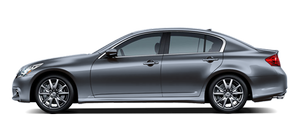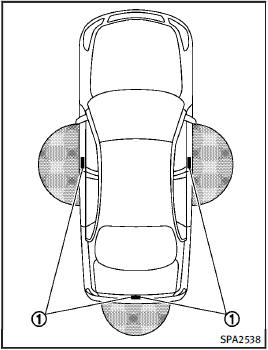 Intelligent Key operating range
The Intelligent Key functions can only be used when the Intelligent Key is within the specified operating range from the request switch 1 .
When the Intelligent Key battery is discharged or strong radio waves are present near the operating location, the Intelligent Key system's operating range becomes narrower, and the Intelligent Key may not function properly.
The operating range is within 31.50 in (80 cm) from each request switch 1 .
If the Intelligent Key is too close to the door glass, handle or rear bumper the request switches may not function.
When the Intelligent Key is within the operating range, it is possible for anyone who does not carry the Intelligent Key to push the request switch to lock/unlock the doors and open the trunk lid.
See also:
Battery
If the battery is not fully charged during extremely cold weather conditions, the battery fluid may freeze and damage the battery. To maintain maximum efficiency, the battery should be checked regular ...
Rapid air pressure loss
Rapid air pressure loss or a "blow-out" can occur if the tire is punctured or is damaged due to hitting a curb or pothole. Rapid air pressure loss can also be caused by driving on under-inflated tires ...
Satellite radio reception (if so equipped)
When the satellite radio is used for the first time or the battery has been replaced, the satellite radio may not work properly. This is not a malfunction. Wait more than 10 minutes with satellite ...