Initialize entry/exit function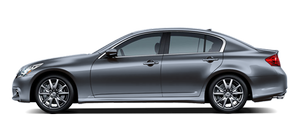 If the battery cable is disconnected, or if the fuse opens, the entry/exit function will not work though this function was set on before. In such a case, after connecting the battery or replacing with a new fuse, open and close the driver's door more than two times after the ignition switch is turned from the ON position to the LOCK position.
The entry/exit function will be activated.
See also:
Cleaning
If your windshield is not clear after using the windshield washer or if a wiper blade chatters when running, wax or other material may be on the blade or windshield. Clean the outside of the w ...
Locking with mechanical key
The power door lock system allows you to lock or unlock all doors simultaneously using the mechanical key. ► Turning the driver's door key cylinder to the front of the vehicle 1 will l ...
Checking engine oil level
1. Park the vehicle on a level surface and apply the parking brake. 2. Start the engine and let it idle until it reaches operating temperature. 3. Turn off the engine. Wait more than 10 minute ...