How to use INFINITI controller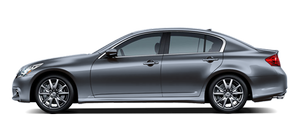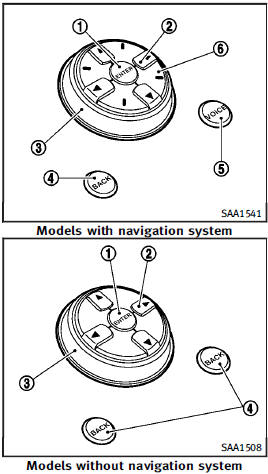 Choose an item on the display using the main directional buttons 2 (or additional directional buttons 6 with navigation system) or center dial 3 , and push the ENTER button 1 for operation.
If you push the BACK button 4 before the setup is completed, the setup will be canceled and/or the display will return to the previous screen. This button can also be used to delete characters that have been input.
After the setup is completed, push the BACK button 4 and return to the previous screen.
For the VOICE button 5 functions, refer to the separate Navigation System Owner's Manual.
See also:
A look inside
The new Infiniti M has an interior every bit as carefully crafted as its exterior. The result of extensive research by engineers and designers into every aspect of the cabin, from the shape of the ...
Precautions on seat belt usage
If you are wearing your seat belt properly adjusted and you are sitting upright and well back in your seat with both feet on the floor, your chances of being injured or killed in an accident and/or ...
Precautions
Start the engine when using the DVD entertainment system. Movies will not be shown on the front display while the vehicle is in any drive position to reduce driver distraction. Audio is available whe ...