Compressed Video Files (models with navigation system)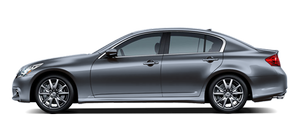 Explanation of terms:
• DivX® - DivX® refers to the DivX® codec owned by DivX, Inc. used for a lossy compression of video based on MPEG- 4.
• AVI - AVI stands for Audio Video Interleave. It is a standard file format originated by Microsoft Corporation. A ".divx" encoded file can be saved into the ".avi" file format for playback on this system if it meets the requirements stated in the table in this section.
However, not all the ".avi" files are playable on this system since different encodings can be used than the DivX® codec.
• ASF - ASF stands for Advanced Systems Format. It is a file format owned by Microsoft Corporation. Note: Only ".
asf" files that meet the requirements stated in the table in this section can be played.
• Bit rate — Bit rate denotes the number of bits per second used by a digital video file. The size and quality of a compressed digital audio file is determined by the bit rate used when encoding the file.
Requirement for Supporting Video Playback: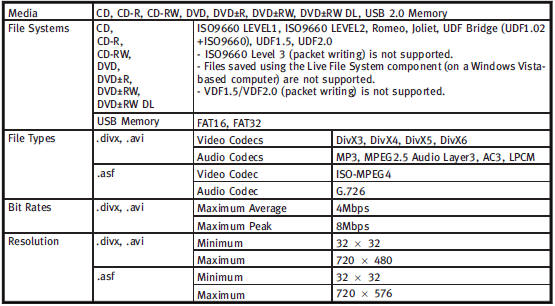 See also:
Console box
Automatic transmission models Manual transmission models Coupe — Manual transmission model To open the console boxes, push the knob A and pull up the lid. To close, push the lid down until l ...
Speedometer and odometer
Speedometer Speedometer The speedometer indicates vehicle speed in miles per hour (MPH) and kilometers per hour (km/h). Odometer/twin trip odometer Odometer/twin trip odometer The o ...
Tow mode switch
TOW MODE should be used when pulling a heavy trailer or hauling a heavy load. Driving the vehicle in TOW MODE with no trailer/load or light trailer/light load will not cause any damage. Howe ...