Car phone or CB radio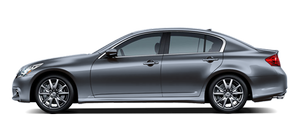 When installing a car phone or a CB radio in your vehicle, be sure to observe the following cautions, otherwise the new equipment may adversely affect the electronic control modules and electronic control system harness.
WARNING
Х A cellular phone should not be used for any purpose while driving so full attention may be given to vehicle operation.
Some jurisdictions prohibit the use of cellular phones while driving.
Х If you must make a call while your vehicle is in motion, the hands-free cellular phone operational mode (if so equipped) is highly recommended. Exercise extreme caution at all times so full attention may be given to vehicle operation.
Х If a conversation in a moving vehicle requires you to take notes, pull off the road to a safe location and stop your vehicle before doing so.
CAUTION
Х Keep the antenna as far away as possible from the electronic control modules.
Х Keep the antenna wire more than 8 in (20 cm) away from the electronic control system harness. Do not route the antenna wire next to any harness.
Х Adjust the antenna standing-wave ratio as recommended by the manufacturer.
Х Connect the ground wire from the CB radio chassis to the body.
Х For details, consult an INFINITI retailer.
See also:
Child safety rear door lock
Child safety locks help prevent the rear doors from being opened accidentally, especially when small children are in the vehicle. The child safety lock levers are located on the edge of the rear ...
Cleaning exterior
In order to maintain the appearance of your vehicle, it is important to take proper care of it. To protect the paint surface, wash your vehicle as soon as you can: ► after a rainfall t ...
Read first Ч then drive safely
Before driving your vehicle, read your OwnerТs Manual carefully. This will ensure familiarity with controls and maintenance requirements, assisting you in the safe operation of your vehicle. WARNING ...