Terms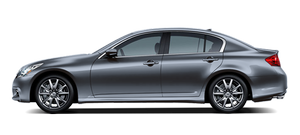 It is important to familiarize yourself with the following terms before loading your vehicle: . Curb Weight (actual weight of your vehicle) - vehicle weight including: standard and optional equipment, fluids, emergency tools, and spare tire assembly. This weight does not include passengers and cargo.
Х GVW (Gross Vehicle Weight) - curb weight plus the combined weight of passengers and cargo.
Х GVWR (Gross Vehicle Weight Rating) - maximum total combined weight of the unloaded vehicle, passengers, luggage, hitch, trailer tongue load and any other optional equipment. This information is located on the F.M.V.S.S./ C.M.V.S.S. label.
Х GAWR (Gross Axle Weight Rating) - maximum weight (load) limit specified for the front or rear axle.
This information is located on the F.M.V.S.S./C.M.V.S.S. label.
Х GCWR (Gross Combined Weight Rating) - The maximum total weight rating of the vehicle, passengers, cargo, and trailer.
Х Vehicle Capacity Weight, Load limit, Total load capacity - maximum total weight limit specified of the load (passengers and cargo) for the vehicle. This is the maximum combined weight of occupants and cargo that can be loaded into the vehicle. If the vehicle is used to tow a trailer, the trailer tongue weight must be included as part of the cargo load.
This information is located on the Tire and Loading Information label.
Х Cargo capacity - permissible weight of cargo, the weight of total occupants weight subtracted from the load limit.
See also:
Confirming memory storage
● Place the ignition switch in the ON position and push the SET switch. If the main memory has not been stored, the indicator light will come on for approximately 0.5 seconds. When the memory ...
Changing a flat tire
If you have a flat tire, follow the instructions below. Stopping the vehicle 1. Safely move the vehicle off the road and away from traffic. 2. Turn on the hazard warning flashers. 3. Park on ...
Outside mirrors
Outside mirrors WARNING Objects viewed in the outside mirror on the passenger side are closer than they appear. Be careful when moving to the right. Using only this mirror could cause an accident ...