Using the system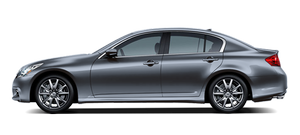 See also:
Oil viscosity
The engine oil viscosity or thickness changes with temperature. Because of this, it is important that the engine oil viscosity be selected based on the temperatures at which the vehicle will be operat ...
Hurry Up? Wait.
The main problem I had with the FX35 was its seven-speed automatic transmission, which was added in 2009. It hesitates so much when you call for more power that I have a hard time calling this SUV ...
Overview
The Infiniti G37 Coupé offers dramatic performance in a thoroughly seductive shape. Although sharing a great deal of hardware with the Infiniti G37 Sedan, the Coupé is designed to ap ...