Variable voltage control system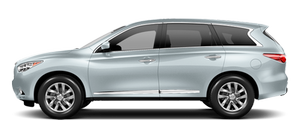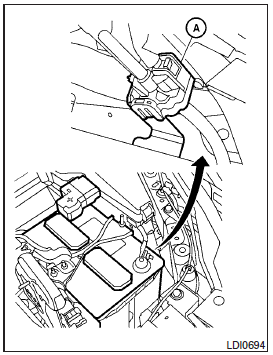 CAUTION
● Do not ground accessories directly to the battery terminal. Doing so will bypass the variable voltage control system and the vehicle battery may not charge completely.
● Use electrical accessories with the engine running to avoid discharging the vehicle battery.
Your vehicle is equipped with a variable voltage control system. This system measures the amount of electrical discharge from the battery and controls voltage generated by the generator.
The current sensor is located near the battery along the negative battery cable. If you add electrical accessories to your vehicle, be sure to ground them to a suitable body ground such as the frame or engine block area.
See also:
Control buttons
1) PHONE SEND button ...
Operating the HomeLink universal transceiver
The HomeLink Universal Transceiver (once programmed) may now be used to activate the garage door, etc. To operate, simply press the appropriate programmed HomeLink Universal Transceiver button. The am ...
Zone variation change procedure
The difference between magnetic north and geographical north is known as variance. In some areas, this difference can sometimes be great enough to cause false compass readings. Follow these instructi ...