Fuel Economy information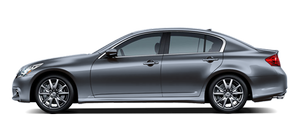 The approximate distance to empty, average fuel economy and current fuel economy will be displayed for reference.
To reset the average fuel economy (Avg Fuel Econ), select the "Reset Fuel Eco" or "Reset" key.
If the "Fuel Eco History" or "View" key is selected, the average fuel consumption history will be displayed in graph form along with the average for the previous Reset-to-Reset period.
The unit can be converted between "US" and "Metric". (See "How to use SETTING button".) The fuel economy information may differ from the information displayed on the vehicle information display. This is due to the timing difference in updating the information and does not indicate a malfunction.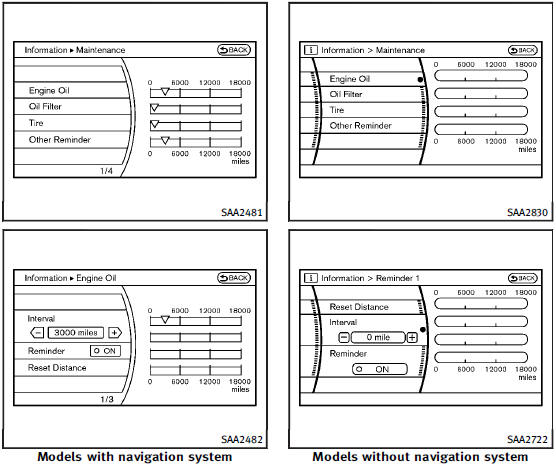 See also:
Driving on snow or ice
WARNING • Wet ice (32°F, 0°C and freezing rain), very cold snow or ice can be slick and very hard to drive on. The vehicle will have much less traction or "grip" under these conditions. Try to avoi ...
Emergency engine shut off
To shut off the engine in an emergency situation while driving, perform the following procedure: ► Rapidly push the push-button ignition switch 3 consecutive times in less than 1.5 sec ...
Supplemental air bag warning labels
Warning labels about the supplemental front-impact air bag systems are placed in the vehicle as shown in the illustration. SRS air bag The warning labels 1 are located on the surface of the sun vi ...