Fuel Economy information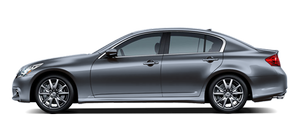 The approximate distance to empty, average fuel economy and current fuel economy will be displayed for reference.
To reset the average fuel economy (Avg Fuel Econ), select the "Reset Fuel Eco" or "Reset" key.
If the "Fuel Eco History" or "View" key is selected, the average fuel consumption history will be displayed in graph form along with the average for the previous Reset-to-Reset period.
The unit can be converted between "US" and "Metric". (See "How to use SETTING button".) The fuel economy information may differ from the information displayed on the vehicle information display. This is due to the timing difference in updating the information and does not indicate a malfunction.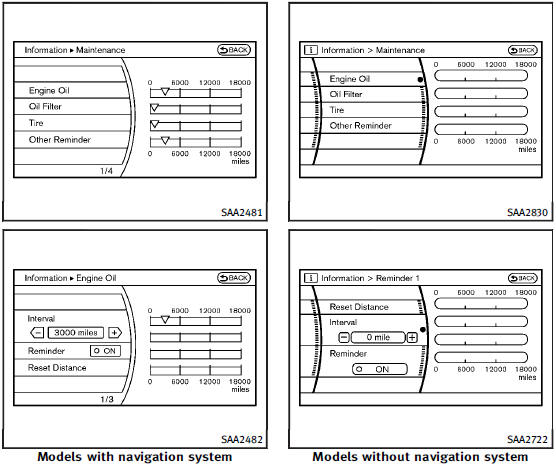 See also:
Distance control assist operation
Always pay attention to the operation of the vehicle and be ready to manually decelerate to maintain the proper following distance. The Distance Control Assist (DCA) system may not be able to decele ...
Automatic door locks
• All doors lock automatically when the vehicle speed reaches 15 MPH (24 km/h). • All doors unlock automatically when the ignition switch is placed in the OFF position. The automatic unlock function ...
Playing a DVD
DISC-AUX button Park the vehicle in a safe location for the front seat occupants to operate the DVD drive while watching the images. Press the DISC-AUX button until the DVD mode is active on the ...